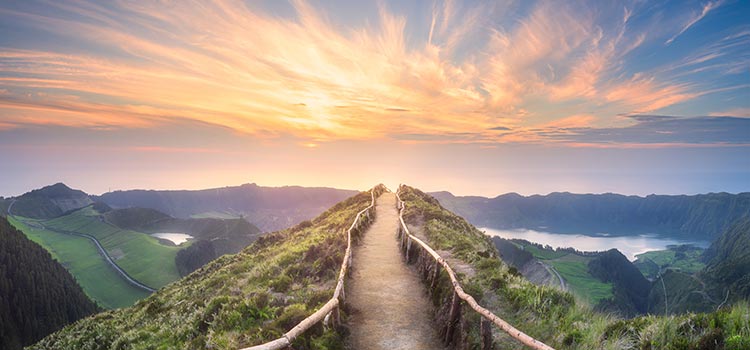 Welcome to Whole Person Counseling
Our Nature Is Balance
How would your life be different if you believed that within every painful period lies a seed of opportunity for greater personal understanding, clarity and compassion? Would you look for that seed rather than giving into the fear, numbing the pain or feeling victimized? Is that even possible? Yes. With support to find your courage to live through wholeness, life's pain and loss can reveal opportunities for healing and hope.
By honoring the interplay of mind, body and spirit I am passionate about enlivening my client's desire to live through wholeness. The whole person counseling perspective views each individual as an energetic being and supports honest exploration and acceptance of all feelings toward an ever-evolving view of self.
The goal of counseling, whether it be an individual, a couple or family, is to evaluate mental/emotional patterns, belief systems, and life circumstances that are creating difficulties and pain.
We know that the human body is energy. The energy centers or chakra centers hold the "soft ware" or blueprints of the energetic body therefore it is helpful to learn about and interact with our blueprints and emerging patterns.
Sustainable Life Rhythm (SLR) is an ever evolving, client centered plan created with each client as they become self-aware, self-compassionate, and personally responsible.
A compassionate, wise therapist
After working with Kim for over two years, I realize how fortunate I am to have found a therapist with such insight and compassion. Kim always gives her full focus and energy to me during each and every session. She has traveled alongside me during a very emotional journey, and has proven to be fully capable and responsive to me at every juncture. Her insights have helped me uncover the patterns and relational dynamics that are ultimately leading to healing for me and my family. She is gentle and kind, yet with a solid core of strength that is always reassuring. I trust her completely and highly recommend her.
I no longer believe in happenstance. Perhaps even before my bodily form took shape, my soul was destined to meet Kim. In matters of life and death, the divine is too playful, too creative, and much too wise to leave our life trajectories merely to chance. At the end of our first meeting, just after the oxytocin signaled the first contraction of my rebirth, Kim told me she would be my midwife. Continue reading...
Kim saved my marriage. I was exhausted with young children, trapped in a job I resented and married to a man who was physically and emotionally absent. Something had to change. With Kim's help and a lot of work we were able to find a partner in each other, change bad patterns, learn to communicate and shift perspectives. She's been invaluable in my life.
I've had the fortune to work with Kim for over 6 years now and her compassion, insight and empathy have helped tremendously on my journey of healing.
Kim is infinitely patient, kind and wise. She always reminds me to be compassionate and tender with myself, which I'm coming to understand is key to moving through tough emotions that feel stuck. She listens fully, engages wholeheartedly, and isn't afraid to ride the waves of pain and fear with me when they arise. She always meets me wherever I'm at with no judgment. I feel comfortable sharing everything with her, even the things I am afraid to admit to myself. She is a trusted adviser, a practiced therapist and a deeply conscious human being.
I've been working with Kim for more than twenty years now. She's been an incredible witness to the positive changes in my life and an excellent reminder of how far I've come. She's a vital sounding-board and helps me navigate difficult situations with confidence. I appreciate her ability to tell me what I need to know rather than what I want to hear, and to deliver that message with incredible amounts of compassion.
- KD
Working with Kim in the therapeutic environment she has so carefully and thoughtfully created is a rare and cherished experience. Having Kim as my learned guide toward wellness has been an exceptional journey. She has the remarkable ability to simultaneously support me when my tether has slipped and to push me toward new and invigorating ways of re-framing the world I know and the life I lead. Kim listens with compassion and empathy, she questions with respect, she humbly shares sage wisdom, she challenges with honesty, and she fully believes that folks can heal. I can only sing Kim's praises. Her kind presence and her invaluable insights are treasured gifts in my life. I am a better person for having known her.
- Kathryn / Fort Collins, Colorado
My experience working with Kim Nichols has truly been a journey of self discovery. Her approach is straight forward, self aware, self responsibility based. That is true healing. Kim holds sacred space for the deepest form of healing to occur. I have referred many to Kim with the utmost confidence. Through her range of experience and expertise she has provided me with an individually based invitation to experience life as a self actualized, whole person. Through my work with Kim, my eyes have been opened to the true gifts of my empowered self and I have been on an amazing journey to "become" my empowered self in every area of my life. I am forever grateful to Kim for this opportunity and for her commitment to life!
Phenomenal counselor
Kim Nichols is phenomenal. Before meeting Kim, my husband was very skeptical about the potential for counseling to help our situation. Throughout our sessions together, she gracefully navigates the tension between our conflicting perspectives in ways that simultaneously honor our authentic selves, forge common ground, and facilitate mutual understandings. What has been especially helpful is Kim's ability to provide language and insight as tools for us to see our situation from a big picture, bird's eye view. Kim has a gift for getting to the heart of the issue without sacrificing warmth, humor, and empathy. As long as Kim keeps her practice open and as long as we need counseling, we have no desire to see anybody else except Kim. She is terrific!
My counseling experience with Kim was truly life changing. With support and empathy, and her incredible intuition, she helped me find a new approach to living my life truthfully and with an inner sense of calm even in the midst of chaos. She helped me let go of anger and fear and to learn to love and trust. These changes have remained with me and carried me through other difficult life situations long after my counseling ended. My time spent with Kim was invaluable and was the critical element in my journey of self discovery. She is an amazing woman and a gifted counselor.
- Lisa
Kim is absolutely amazing. I was going through a very rough time when a friend gave me Kim's name. I was a very broken person when I came to see Kim and couldn't see the light at the end of the tunnel. It was a huge step to take to make that initial call for an appointment, but I am forever grateful that I did. Kim has incredible insight, compassion, a sense of calm and humor. I have learned so much about myself. I have grown so much and have done a lot of healing along the way. It is rare to find someone you can connect and feel comfortable with. I feel very lucky and blessed to come in contact with Kim. She is phenomenal.
- Jeanne